Welcome to the official Dirty Erin website!
The Band:
Chuck Tillman--guitar/vocs
Zane Finton--drums/vocs
Fro--bass/vocs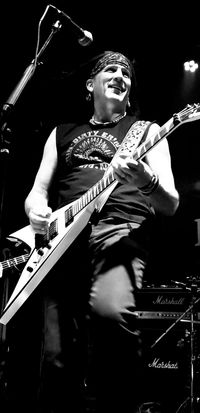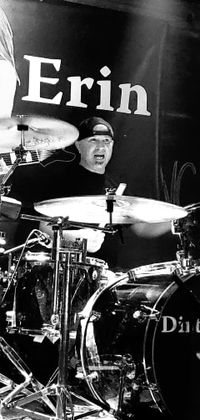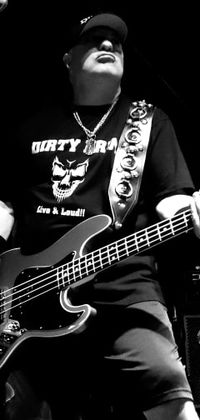 Dirty Erin Media Outlets:
Dirty Erin carved their sound from the metal mayhem of the 70's, 80's, 90's, and thru today. Their in your face guitar based attack, piled on-top of a thunderous foundation of bass and drums, combined with melodic vocals reminiscent of metal bands of the 80's, provide an energetic and powerful sound of yesterday and today.

While other bands shun the flamboyant leather soaked music of Motley Crue, Poison, Cinderella, Def Leppard, Iron Maiden, Judas Priest, Ratt, Warrant, Skid Row….Dirty Erin embraces it and celebrates it with an added style of their own.

The members are all seasoned musicians, cutting their teeth on the club circuit in Oklahoma, Texas, and Kansas. The guys, (Chuck Tillman on vocals and guitar, Fro on bass and vocals, Blane Boyer on guitars and vocals, and Zane Finton on drums). Playing in various, but separate bands, they finally united in 2009 to form Dirty Erin. From the first moment they strapped on the guitars, cranked up the amps, and began pounding the drums, the music has been raw, powerful, and full of attitude.

A Dirty Erin show will take you from the metal years of the 70's, thru the screaming vocals, guitars, and melodic harmonies of the 80's Arena Rock era, to the driving metal sounds of today's biggest bands. Every night Dirty Erin will hit you with Motley Crue to Dokken, Seether or Cheap Trick, Cinderella and Tesla to Alice Cooper, Papa Roach to L A Guns, Candlebox to Judas Priest, Thin Lizzy to Def Leppard, Poison to Enuff Z Nuff, Black Label to Stone Temple Pilots and many, many more!!!