Welcome To The Show!
Welcome to the official Dirty Erin website!
The Band:
Chuck Tillman--guitars/vocs
Zane Finton--drums/vocs
Fro--Bass/vocs
Blane Boyer--guitars/vocs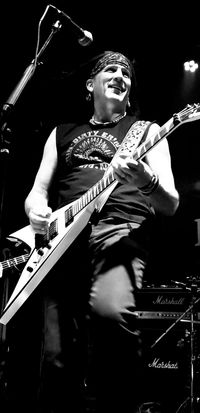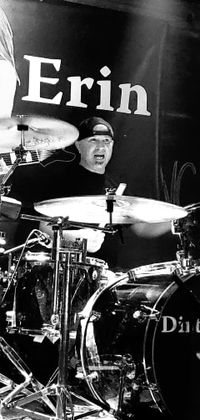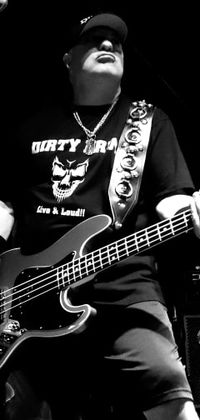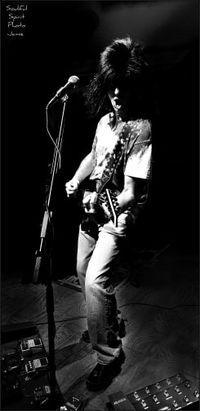 About Dirty Erin
Dirty Erin carved their sound from the metal mayhem of the 70's, 80's, 90's, and thru today. Their in your face guitar based attack, piled on-top of a thunderous foundation of bass and drums, combined with melodic vocals reminiscent of metal bands of the 80's, provide an energetic and powerful sound of yesterday and today.

While other bands shun the flamboyant leather soaked music of Motley Crue, Poison, Cinderella, Def Leppard, Iron Maiden, Judas Priest, Ratt, Warrant, Skid Row….Dirty Erin embraces it and celebrates it with an added style of their own.

A Dirty Erin show will take you from the metal years of the 70's, thru the screaming vocals, guitars, and melodic harmonies of the 80's Arena Rock era, to the driving metal sounds of today's biggest bands. Every night Dirty Erin will hit you with Motley Crue to Dokken, Seether or Cheap Trick, Cinderella and Tesla to Alice Cooper, Papa Roach to L A Guns, Candlebox to Judas Priest, Thin Lizzy to Def Leppard, Poison to Enuff Z Nuff, Black Label to Stone Temple Pilots and many, many more!!!
Tour Dates!!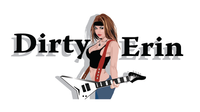 Confirmed dates with more to be added:
Show Dates 2023 coming!!
Because of Covid19,,we are taking a break to record a new album/cd and will resume playing shows in 2022. Some of the venues have changed, and some that we have played consistently have changed their policies regarding Covid19. 
Outdoor shows are a huge hit. Let us know if you have an outdoor event coming up as we would love to discuss it with you!! 
Club dates have changed and are still changing due to Covid19, but if you have the right set up and it's comfortable, we will entertain the possibility. 
It's a changing world friends, we're trying to deal with it as best and as safe as we can for everyone. 
Songs Played Live!!
General idea of our set list. It is always changing with the different venue's we play, and our never ending desire to upgrade and add quality songs!!

Home Sweet Home -- Motley Crue
Dead or Alive -- Bon Jovi
Animal -- Def Leppard
Ride The Wind -- Poison
Alone Again -- Dokken
House of Pain -- Faster Pussycat
Alright Now -- Free
Fly Me Courageous -- Drivin & Cryin
Eighteen -- Alice Cooper
Starry Eyes -- Motley Crue
Man in a Box -- Alice in Chains
Shine -- Collective Soul
Far Behind -- Candlebox
Pour Some Sugar On Me -- Def Leppard
Hysteria -- Def Leppard
Little Suzi -- Tesla
You Give Love a Bad Name -- Bon Jovi
Nothin But a Good Time -- Poison
Fallen Angel -- Poison
Every Rose has it's Thorn -- Posion
Heartbreak Station -- Cinderella
Ballad of Jayne -- LA Guns
Feel Like Makin Love -- Bad Company
Cowboy Song -- Thin Lizzy
Fly High Michelle -- Enuff Z'nuff
You're All I've Got Tonight -- Cars
Knockin On Heaven's Door -- Dylan/Guns & Roses
Another Thing Comin -- Judas Priest
Open Up Your Eyes -- Tonic
Rise Above This -- Seether
Cold Gin -- Kiss
Detroit Rock City -- Kiss
Sex Type Thing -- Stone Temple Pilots
Fire It Up -- Black Label Society
Free or All - -Ted Nugent
Shooting Star -- Bad Company
Surrender -- Cheap Trick
December--Collective Soul
We're an American Band--Grand Funk
Turn Up the Radio--Autograph
Signs--Tesla
Use to Love Her--Guns and Roses
All Over Now--L.A. Guns
Love Can Make You Blind--E.M.N.
Runaway Train--Soul Asylum
Once Bitten Twice Shy--Great White
Looks That Kill--Motley Crue
Don't Go Away Mad--Motley Crue
You're In Love--RATT
Lay It Down--RATT
Breaking The Chains--Dokken
Talk Dirty To Me--Poison
20th Century Boy--T Rex
Radar Love--Golden Earing
Rock You Like A Hurricane--Scorpions
Midnight Rendezvous--The Baby's
Youth Gone Wild--Skid Row
Stillborn--Black Label Society
------------------------------------------------------------------
Dirty Erin original songs on the new cd and played live:
Complicated--Dirty Erin
Didn't Know--Dirty Erin
Hey Oh! --Dirty Erin
Time is Passing - Dirty Erin
I Will See You Again,, Don't You Wanna Be Me --Dirty Erin
Take Me Through the Night --Dirty Erin
Need Your Love --Dirty Erin
Seems Like --Dirty Erin
Without Me --Dirty Erin
I Couldn't Change Your Mind --Dirty Erin
Tear It Up --Dirty Erin
Tell Me Sister --Dirty Erin